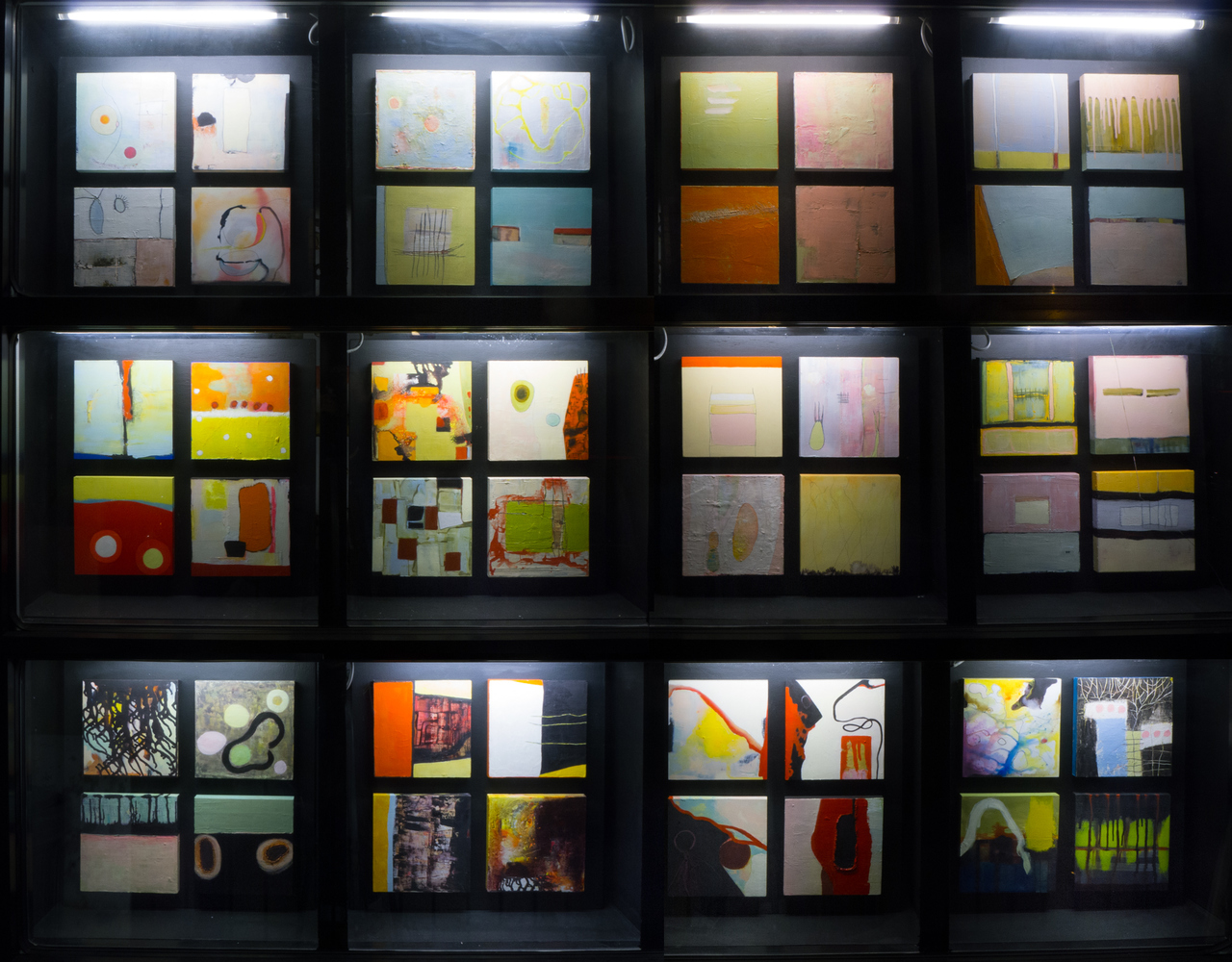 i make a lot of images,
some of them are paintings,
some of them are photographs,
and some,
in a strange way,
are both
Nina Meledandri: Pieces of a puzzle
March - April 2016
Meledandri's short form artist statement has never been more descriptive of her process as it is now with pieces of a puzzle a solo show that celebrates blurring the lines between media. The exhibition hosts four installations; each exploring how images exist in dialogue with each other, while the exhibition as a whole becomes a conversation between the installations. Just as the individual works are "pieces" of each installation, each installation is an essential part of the "puzzle" that makes up the whole of her process.
Meledandri's first body of work was as a photographer focusing on sequential images. Then, laying her camera aside, she continued working primarily as a mixed media artist producing wearable art until fully morphing into a painter. With the emergence of digital, and the opportunities for developing large sequential works on the web, she began photographing again. Over the years, Meledandri found defining her work in terms of "painting," "photograph," "oil," etc. to be disingenuous to her process and she began exploring how to present work without the labels traditionally applied to an artist's output.
Meledandri was born and raised in New York City, she graduated from Hampshire College and now lives in Crown Heights, Brooklyn. She shows in and around the city and was represented by David Findlay Galleries from 2003 – 2008 where she had 2 solo shows. As a photographer, she has been published by the NY Times Magazine, New York Magazine, Architectural Digest, Village Voice among others. She was recently included in "The Artist Catalogue," "After Image: Contemporary Artists & Photography" and "Chromatic.us: Journal of mobile photography."
http://www.meledandri.com